Jacqueline "Jackie" Calvert Reyna
Associate Attorney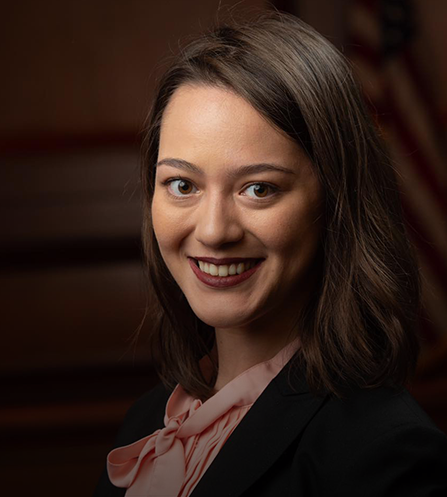 Jacqueline "Jackie" Calvert Reyna is a San Antonio native and proud University of Texas at San Antonio (UTSA) graduate and a graduate of St. Mary's Law School. Jackie attended Incarnate Word High School and loves giving back to her fellow Shamrocks. Jackie majored in English during her time at UTSA and has been published multiple times locally and nationally. She currently serves clients in Bexar, Comal, Guadalupe, and other surrounding counties.
Jackie has participated in the ALS Walk for the San Antonio chapter in honor of her mother-in-law and her grandmother. Jackie has also volunteered time with her husband to answer questions or offer guidance in estate planning for those recently diagnosed with ALS in the state of Texas. Jackie loves spending time with her dachshund Rocky and her husband Austin. She loves going to the movies and trying new restaurants.
Jackie became a lawyer because she loves helping those in need and advising clients on the best route for their legal situation. Jackie enjoys meeting with clients and helping clients achieve their desired goals. Jackie is realistic and up front about the myriad of options clients have in family law situations.  She is understanding and compassionate for those clients grieving the loss of a loved one or the end of a marriage.