Probate Lawyer in San Antonio Helping Grieving Families Through the Probate Process
Following the death of a loved one, grieving families in Texas may be required to go through probate court proceedings. A San Antonio probate lawyer can provide legal guidance regarding the probate process and help families get their loved one's property settled so they can move forward with their lives.
Probate is necessary when an individual has passed away and left behind significant assets or property that require legal processing for proper transfer into new ownership. This means that if you have a loved one that owns real estate, business interests, bank accounts, investments, or even particular types of personal property, then these items will need to be legally transferred into the name of the person who inherits them. The court system is there to make sure this process goes forward smoothly. Having a valid will makes this easier but challenges may still exist.
When a person passes away without having a will, the court uses state law to distribute the decedent's assets according to their wishes (if they're known), or to whoever is entitled under probate laws. If you're going through probate and need help, let our San Antonio probate lawyers guide you. We work with all types of probates — whether it's informal probate or formal proceedings – to ensure each and every client gets the best results possible.
What is Probate?
Probate is the legal system in place for transitioning your property to others after you pass away. If you do not have a proper estate plan in place, probate can result in all of your belongings being mishandled and decreased in value by the time they are distributed to the intended parties. This could leave your family with nothing but bills or other financial difficulties if too much time has passed since death. Working with our San Antonio Probate Attorney can help ensure that your assets are transferred properly while also leaving enough time for grieving family members to adjust to the situation before any major decisions need to be made about where things should go or how to pay off debts.
What Problems Can Arise During Probate?
Often, probate can be very complicated. To prevent your property from being mishandled, you'll need to work with a San Antonio Probate Attorney who can help you through this process. There are many potential problems that can arise during the probate process, including:
Declaring someone incompetent or insane in order to have them committed so they cannot leave a will
The loss of records used to establish ownership of assets and property
Fraudulent claims about who is the rightful heir to the property
Working with our San Antonio Probate Lawyer can help ensure that none of these problems inhibit the smooth transition of your property into new hands after death.
What Duties Does a Probate Lawyer Take On?
A San Antonio probate lawyer can help facilitate the legal proceedings of your estate after death. These duties may include:
Determining the validity, or legality of a will
Facilitating payments to creditors and taxes owed by the estate
Identifying all assets belonging to you at the time of death
Securing property for which you are legally responsible, such as houses or vehicles
Appearing in civil court on behalf of your family during probate proceedings
Having a lawyer assist you with every aspect of probate can relieve you tremendously and allow you to focus on keeping yourself healthy and on supporting your family members. It's important that you meet with a San Antonio Probate Attorney to explore all of your legal opportunities for achieving an estate plan, while also minimizing complications during probate proceedings.
Will a Probate Lawyer Make My Life Easier?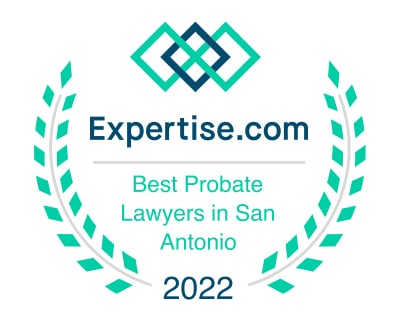 Just knowing that you have an estate plan in place will give your family the peace of mind they need, but it can also save them time, money, and stress. Working with our San Antonio probate lawyer can help ensure that everything falls into place quickly after death. If you decide to make a living trust for yourself or your family, our attorney can draft this document for you to ensure all of its terms are legally binding and follow state law exactly. A good estate plan not only ensures a smooth transition of property but also reduces overall taxes owed by your family at the end of the day.
Working with a San Antonio Probate Attorney ensures that everyone knows their rights during this process and what steps are necessary to secure their future after death. Contact our law firm today at 210-775-0353 to get the representation and service you deserve.